The ever-bustling city of Noida is famous for its glamorous cityscape featuring skyscrapers and multiple offices and industries.
This commercial hub of Delhi is a modern marvel featuring the epitome of urban development. The city is home to some top global conglomerates and MNCs. Moreover, Noida continues to multiply its urban landscape by becoming home to new companies every day.
With such lucrative prospects, Noida is no wonder flooded with employees working day in and day out in multiple industrial sectors. This surely needs an HR automation and software company which can address unique HR scenarios in myriad industries and organizations.
For an industrial hub like Noida, HR Tech solutions form the backbone of HR management.
Every company requires HR Tech solutions, payroll software, time and attendance solutions, or a total enterprise HRMS platform to manage a large influx of employees in an ever-expanding industry landscape. Moreover, the nature of HR work becomes complex for organizations based in cities like Noida as they might have multiple units based around the city, or in other states. Seamless integration of all these units is therefore essential.
Any expert HR professional would know, after a certain level, managing multiple departments and large employee numbers and securely storing and streamlining information becomes difficult. Hence, a human resources management tool like HRMS software is essential for all Noida businesses – from start-ups, SMBs, to conglomerates.
OpportuneHR is one among the top human resource management software providers for HRMS.
The following guide explains how OpportuneHR fulfils the need for being the best HRMS in Noida to manage various HR related business functions.
The best HRMS in Noida should cater to increasing employee volume in the city.
Noida witnesses a daily influx of youth from different parts of India and onboarding is a continuous process. The HRMS is useful for seamlessly performing application tracking, CV parsing, employee onboarding, training management, and exit procedures.
Payroll management and timesheet management also becomes cumbersome once an organisation grows. OpportuneHR guarantees real time attendance capturing of large teams, as big as 30,000. And you can disburse salaries on a given date. With great accuracy.

In addition, our Letter designer – CMS tool helps to achieve different organizational goals like talent acquisition and retention with ease.
OpportuneHR' HRMS aids remote and floating workforce management through Mobile Apps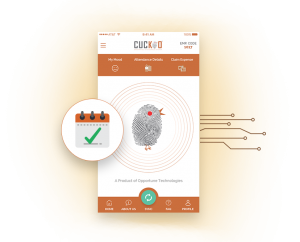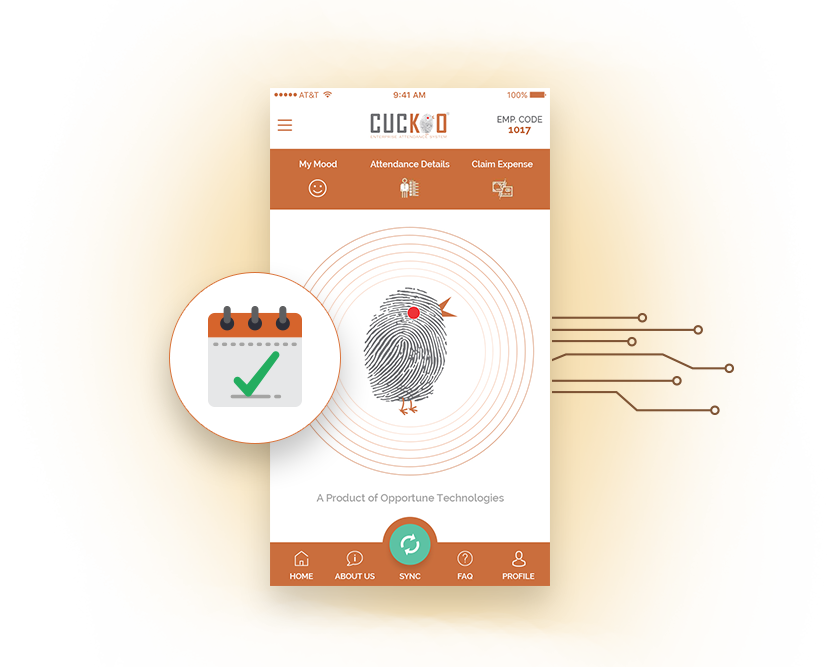 The Covid-19 pandemic forced businesses to operate remotely. Even now, in hybrid work mode, companies need a perfect solution for remote workforce management.
One of the best HRMS in Noida, OpportuneHR offers mobile app to effectively manage selfie attendance, ESS, geo-fencing & tagging while employees work from their homes or they are on the move. We also have very powerful, best in the industry, attendance and leave management system in our human resource management system. It's not just a software but an enterprise platform!
The android and iOS mobile apps work seamlessly whether the employee is working from his home in Delhi or travelling in the metro for a client meeting. These apps work efficiently even in the most remote locations with a nominal internet presence. Even in offline mode, the presence can be marked!
OpportuneHR: Because contractor employee management is a real challenge in the Noida industrial hub
Major manufacturing units in Noida, like PepsiCo, Nestle, Samsung Electronics, Unilever, and others, need efficient outsourcing. This has created many manpower outsourcing units in Noida. And even the vendors and ancillary units utilise this workforce.
Opportune HR offers HRMS for contractor management with features like purchase orders, billing integration, and vendor integration and statutory compliance.
The best HRMS should go beyond common HR functions, align with organization's KPIs.
Another prominent role of HR managers is to effectively monitor the organization's key performance indicators or KPIs. An HRMS automates the process and measures principal factors essential for achieving business goals.
OpportuneHR offers features like KRA & goal settings, strength & weakness identification, Appraisal, bell curve, ratings, and MIS for employee and organization performance analysis.
The best HRMS do not always have to be costly!
A massive investment in HRM software does not guarantee it is the best in the industry. However, a top HRMS like OpportuneHR promises result-oriented solutions. For instance, with our 15% automation framework, an organization can achieve 100% HR automation.
While other generic software can only address 85% of standard HR scenarios, OpportuneHR can address even industry specific unique HR scenarios. This reduces the requirement to customise the HRMS solution and saves money for organisations.
A biometric attendance system without software installation on the client-side saves almost 40% of costs associated with HRMS implementation and maintenance.
Security is a vital factor of Opportune HRMS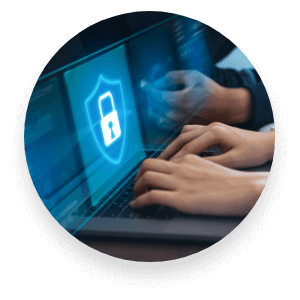 HR management software must provide ultimate security. The OpportuneHR HRMS provides ultimate data security with HTTPS, APP SEC, VAPT, and Identity data encryption​​​​​​​ compliance.
HRMS Features in OpportuneHR
Now that we understand how the best HRMS in Noida can assist organizations, it is time to explore offerings by Opportune Technologies.
OpporuneHR HRMS offers the following features, making them a market leader in the HR tech space-
15% Automation framework

helps to achieve 100% HR automation.

It's the only industry specific

HRMS software

solution on cloud.

Gamification features provide an engaging platform showcasing the leaderboard and reward catalogue.

The Open API allows seamless ERP integration and data flow.

The intelligent robot integration based on AI and ML is known to improve hiring time by 40%

The Single click payroll dashboard manages payroll effectively and reduces manual efforts.
Not just this, it also offers automation goals for-
All HR processes

Real-time reports and analysis

Talent retention

Payroll process

Employer branding

Vendor performance
Conclusion
Today's emerging HR solutions are aiding organizations by leveraging technology and innovation. Solutions like human resource management software (HRMS) effectively manage employee data, day-to-day processes, and vendor management. Harnessing the AI and ML technologies, OpportuneHR is among the top names for the best HRMS in Noida to add business value to every organization in the city-sphere.
With its 15% automation principle, OpportuneHR is the only industry-focused HRMS solution on the cloud.
All your concerns regarding employee experience and satisfaction, engagement, compliance are taken care of by OpportuneHR. Time and attendance management, payroll management, leave management are accurate and easy.
(Visited 73 times, 1 visits today)