Gurgaon, now Gurugram, is known as the technological and financial hub of India.
The city is a hotbed for start-ups and is home to manufacturing units of companies listed in the Fortune 500. Some prestigious global institutions also have their corporate offices located here.
It is evident that the city has a talent influx with business expansion. As a result of that, there is a need for good employee management and payroll software. We suggest, OpportuneHR could be your one-stop solution for all HR management and payroll task.
Gurgaon hosts offices of brands like Maruti Suzuki, Tata Motors and Videocon group. Many commercial start-ups are also located here. Gurgaon is emerging as a business centre with lots of opportunities. The competition for good human resources is tough. That's why organisations in Gurgaon and vicinity find it difficult to attract and onboard the better quality talent. OpportuneHR will help you with application tracking, modern onboarding processes and superior experience for the employees. Making recruitment and onboarding easier and more effective.
OpportuneHR: The Best HRMS for your business in Gurgaon
While there are many HRMS software available, if you are looking for an enterprise HRMS software, one that can take care of unique scenarios in your industry in Gurgaon, you can't find a better HRMS solution than OpportuneHR.
HRMS is a human resource management system that combines different HR processes. It ensures employee management and engagement. It effectively combines core HR processes.
Employees can have a self-service feature with access to self-data from the dashboard. They can easily mark their attendance and put leave applications on their dashboard.
Mobile Application: For employees who work on the go
User-friendly mobile application is useful for travelling employees like sales people. Also, for managerial employees who work from home. It allows the busy workforce to do their daily tasks on the go.
The user-friendly mobile application is available both in iOS and Android versions. And it works even in the offline mode. Geofencing is enabled, too.
Gamification is another fun feature, it keeps the employee engaged and improves performance.
Cloud-based biometrics
Cloud-based biometrics ensures real-time attendance of employees. Businesses don't need technical people to install these biometrics. The plug and play facility makes it possible. This saves expenses by 40%.
Our biometric devices with patented technology can detect proxy fingers of all kinds. A big problem in manufacturing hubs like Gurgaon and Noida.
Multiple Modes of Attendance Capturing
Biometric devices, attendance on mobile app, desktop computers, are all enabled on OpportuneHR. Contactless attendance is also a major post-pandemic concern. For employee safety, many offices want contactless devices. OpportuneHR provides a comprehensive attendance solution for the industry with facial recognition biometrics.
The seamless connection between biometric devices and Opportune's Cuckoo Tech attendance software will amaze you. The ultra real time dashboards show the exact number of employees present on the shop-floor, and on the go in the marketplace.
Complete Employee lifecycle Management by OpportuneHR
As most of the workforce in Gurgaon is from Delhi NCR, businesses require the best HRMS to retain them. It should focus on talent management and increase employee performance.
Whether it is a traditional cubicle or factory, employee recruitment and exit is hard. The onboarding process with application tracking system, BOT and digital onboarding significantly improves the hiring process. Our human resource management system takes care of performance and leave management. The systematic process makes the employee feel empowered and recognised by the business. Concerns of employees are addressed, and exit management is processed without any hassle. It saves time and costs for the company.
Maintain accuracy with OpportuneHR Payroll software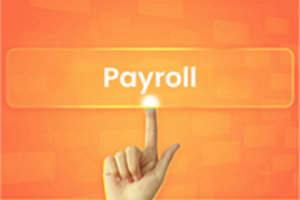 OpportuneHR has a one-click payroll system. It makes the process of salary disbursement fast and in real-time. The payroll management system brings accuracy as it is highly configurable. The payroll process is automated for payroll generation and key functionality. Salaries of employees are released and held according to the data computation.
If you are looking for the best payroll management software in Gurgaon, your search ends here–OpportuneHR is best for salary management, taxation, and statutory compliance. The easy customisation and user-friendly dashboard provide flexibility to meet your unique business needs. It is the best HRMS and payroll software trusted by companies across India. OpportuneHR provides a single-click solution to all your payroll problems.
Best HR experience with cutting edge technology
AI, Machine learning and API services in HR tech, makes OpportuneHR fits like a glove to your analytics needs. It provides an innovative
HR experience. Artificial intelligence understands the employee's patterns and reduces their mundane work. Data can be accessed seamlessly across the organisation. It streamlines the core functions of human resources and makes decision-making fast.
Statutory compliance
Do you need statutory compliance in Gurgaon without any hassle? If your answer is yes, OpportuneHR is all you need. Offices can easily access the statutory report as per the state guidelines. The HRMS application ensures the latest rules and regulations about wages and tax norms are updated. You don't need to worry about PF, Challan, Form C and other necessary regulations any more. The software takes care of everything.
Performance Management platform
Assessing and retaining talent to shape your organisational future is necessary. Performance management by OpportuneHR is eye-opening and impactful to do a regular evaluation. You can assess your employees' performance according to pre-set objectives.
Also, our attendance management module is a game-changer. It automates the HR process, even for remote work. OpportuneHR makes the implementation process even easier and provides better management of resources. KRA, ratings and other metrics assist in analysing employee performance. With OpportuneHR performance module, accurate and professional feedback increases employee performance.
Opportune.care redefines customer care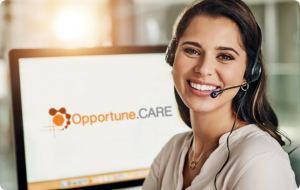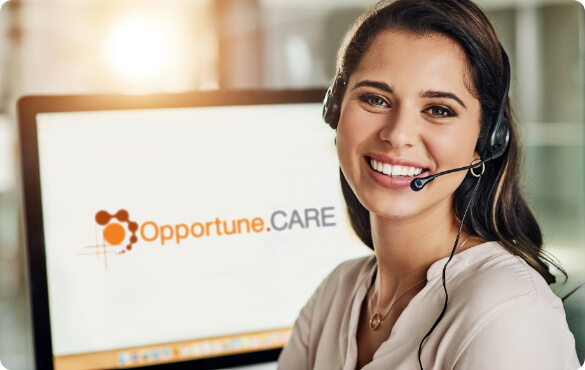 The preventive care approach changed the way people think about customer care. It focuses on providing immediate solutions and
guidance about HR software. At OpportuneHR we are committed to seamless continuity of HRMS. We aim at 99% uptime so that our
customers can relax and focus on their key functions.
Without doubt, OpportuneHR is the best HRMS for businesses and start-ups in Gurgaon!
OpportuneHR brings the power of automation and ensures 100% HR tech experience. Its years of HR domain expertise can be experienced in the day-to-day functioning of attendance and payroll systems. Every single scenario possible is taken care of. The massive array of functional modules makes OpportuneHR the right choice for your business.
The automation process is updated and upgraded for remote work and Work From Anywhere scenarios. The most important aspect: Our HR software can be configured according to your unique industry needs. With OpportuneHR in your business, you will receive exceptional employee and operational experience.
If you are looking for really the best HRMS software in Gurgaon to improve HR management, we have got your back! OpportuneHR is an all-in-one solution for managing business operations and significantly increasing productivity.
(Visited 65 times, 1 visits today)