A Human resource management system, often known as HRMS, is an HR software application used by businesses to manage HR functions. It focuses on employee lifecycle management and automation of mundane HR tasks. It facilitates candidate management, recruitment, onboarding, exits and data management. In fact, end to end HR functions.
In short, the Best HRMS system assists in core HR tasks involved in employee lifecycle management. It helps small businesses to build an effective organisational culture and employer brand. While all employees in the organisation use it, HR managers get the most benefits.
HRMS Software: Why is it Important for MSME Organisations?
The success and growth of a business depend on the speed of response to market demands and a clear line of action. These two factors differentiate small business from bigger organisations.
– Big organisations are process led and often slow in responding to market changes. MSME owners are closer to the marketplace and know what needs to be done. But they face a real challenge in translating those needs in real action because of unclear HR and work related policies.
– On the other hand, big organisations have set policies and automation tools, which help them get the job done. If MSME organisations use progressive HR tools, HR software and applications, they too can compete well with those organisations.
In reality, HR departments in smaller organisations are burdened with employee conflict management most of the time. There are issues like attendance and payroll discrepancies. These issues keep HR involved in non productive work. Such arguments also decrease their moral, employees also feel low.
HRMS Software is the answer:
When it comes to efficient administration and burden reduction, HRMS software is the excellent solution. It streamlines the HR processes for the entire business. The tedious paperwork is reduced, and standard procedure is carried out for all HR tasks. All can be done in one place, from managing the workforce to compliance.
Businesses need to recruit talent who are competent and talented for the position. Recruiting employees who can be the right fit for business is tedious. A modern HRMS software can significantly reduce workforce and HR efforts through automation. Online application and screening can be effectively done through the software. Moreover, it makes the management of ideal employees easy. The hiring process can be quicker, efficient and simple with HRMS integration.
Keeping the record of employee data is not a burden any more. HRMS software stores all employee information and facilitates the management process. The entire documentation process, including employee history, qualification, training, education, and compensation, is recorded. It also makes it easy for businesses to access the data at any time.
Employee commitment toward the company's growth can be determined by tracking time management and attendance. Integrating an attendance system can track employee attendance and leave. A good human resource management system like OpportuneHR provides real-time attendance through biometrics. It involves a gamification feature which promotes employee engagement and ultimately increases productivity.
Performance management is essential for the fast growth of the business. Annual assessment of employees slows down the improvement process and is time-consuming. Regular, periodic feedback will help your business. Integrating HRMS software assists in goal setting, appraisal and employee rating.
A HR application really helps here: When there are 50 to 200 employees, it is difficult to remember what improvements the management suggested to them. The HRMS solution documents everything. At the time of the next feedback session, everything is handy. HRMS software provides a robust system for increasing employee performance with such planned and professional feedback. It also increases employee efficiency and productivity.
Efficient management of payroll can be hectic and difficult for the HR department. HRMS software manages a wide spectrum of activities such as pay-outs, deductions, TDS computation, fraud prevention, etc.
With OpportuneHR, one can generate payroll with a single click. It eliminates any human error and malpractices involved in payroll. Further, it promotes a positive workplace culture.
What qualifies as modern HRMS software?
Modern businesses rely on HRMS software for automation. Small businesses must select the right software that aligns with their business objectives. HR has a myriad of responsibilities which impact employee development and business growth. Businesses are shifting towards remote work culture, and smooth communication has become essential.
To grow in the industry, analysing and monitoring employee data is crucial. Insights from employee data facilitate the decision-making process. Modern HRMS must include document management of the employee life cycle. It records all data in a cloud platform, making it easy to access and track.
Employee self service option is a must-needed feature in modern HRMS. Employees can log in to the portal and access the information. It gives clarity to employees about their roles and responsibilities.
Employee onboarding must be right from the first step as it boosts overall efficiency. The chances of employee retention and productivity increase with proper induction. HRMS software can provide automated email, background screening, digital signatures and compliance reporting.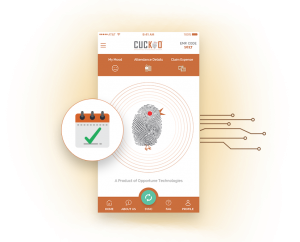 Also, a mobile app is a must in progressive HRMS solutions. Make sure the app has both versions: Android and Apple iOS.
Businesses must focus on the learning and development of employees to remain relevant. A modern HRMS system should have a learning management (LMS) feature, which will provide educational resources and customised materials. HRM solutions must be able to integrate with other platforms to provide employee training.
A modern HRMS software will have artificial intelligence, machine learning and analytics enabled. You or the HR managers don't need to learn about these. The beautifully designed HRMS dashboards will help you understand the key insights using these technologies.
These are some important qualities of modern HRMS.
Why are modern HRMS much better than legacy methods? The benefits?
Legacy systems are obsolete software. Businesses still use them because of the investments they have made in the past. But in this continuously evolving world where even blue collar workers use smartphones, modern HRMS are essential for business competitiveness.
Online HRMS systems and HR tools are much better than legacy methods like desktop software, as it provide core HR facilities, and also evolve with market needs.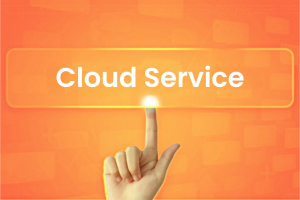 A cloud based HRMS assists in automating HR operations like recruitment, hiring, payroll management, performance and training. It allows the business to organise policies, improve employee performance and manage collaboration.
It's not necessary to go for the complete solution. You can also start by using modules like time and attendance, payroll generation and leave management. If your organisation employs contractor employees, that can also be plugged in.
Though we suggest complete life cycle management automation even for MSME organisations The reason: It creates a progressive culture in the organisation which helps business owners to compete better in the marketplace.
It gives them peace of mind, and they can focus more on the business development side, rather than pacifying angry employees.
In short–
These features must be there in a modern HRMS system:
Recruitment and onboarding module.
Employee life cycle management–Application tracking and onboarding of new employees
Employee document management
Attendance management and payroll processing
Employee self service
Manager dashboard
Mobile app
Employee engagement
Employee recognition and rewards
Legacy methods are outdated, and OpportuneHR can replace the old process with ease. It is the best HRMS software in India as it focuses on specific business needs industry requirements. There is no need to compromise, as the software is affordable.
Conclusion:
In a nutshell, modern HRMS automate the entire HR process and reduce the HR team burden, so they can help business owners with employee policy making and engagement. Overall, business efficiency can increase significantly with core functionalities of HR software.
If you are looking for the best HRMS software for small business, you can surely go for OpportuneHR It is recommended as the best hrms software in India, as it takes care of all HR processes, in all industries, like employee lifecycle management, attendance, payroll, training and performance management, which are suitable for MSME organisations.
(Visited 148 times, 1 visits today)