When business people talk about HR tech and HR automation software, the first thing that comes to mind is software for payroll.
That's why in any survey almost all business owners and HR managers claim they have payroll software.
And yet, almost 20% of workers face pay cheque issues in a year?
The truth is, not all software for payroll are created equal! There are levels of performance involved. And OpportuneHR ticks all the requirements. From small business units to big organisations with 1000s of employees, it is recommended by them all.
Let's see why this is so? What makes it possible–
Here's what makes OpportuneHR the most sought- after and recommended by clients' payroll management software.
Prime features of OpportuneHR payroll solutions
Payroll processes are complex and require innovative automation solutions that are easy to operate, consistent, and simple. OpportuneHR payroll software shines here.
It is designed to address complex Indian payroll scenarios and statutory compliance. Its rule engine with 50+ rules makes it the most configurable software for payroll. It's like online payroll software with the ability of a customised in-house payroll solution.
HR managers love the fact that this kind of customisation and configuration capacity helps them run payroll without running to the IT department for help.
OpportuneHR follows top HR practices and has inbuilt intelligence to cater to unique HR scenarios. The dashboards and reports are user-friendly and usable for HR teams as well as business owners or the top management to make business decisions.
With these basic requirements in place, OpportuneHR offers the following prime features for the payroll software :
Opportune's payroll processing system features 24 x 7 operation. Users can access the software in real-time and payroll managers can select their desired date for salary disbursement. The process is fast and highly accurate.
Configurable Payroll System
Payroll staff can establish multiple parameters associated with the system like salary, payment as per pay grades, and job roles. It also offers facilities like Flexi-CTC, taxes, tax benefits, and payslips.
Opportune payroll solutions can meet payroll requirements in just one glance. The 360 dashboard features new employee joining, exit, arrears, F & F, payroll analysis and comparison every month, increments, payroll trends, and non-compliances.
Employees can review the final salary register and lock the monthly payroll. The payroll controller offers payment compliance, quarterly TDS, payroll cost analysis, journal voucher, and an efficient accounting system.
Opportune ensures salary disbursement consistency leading to employee retention
Reports suggest that 49% of employees start looking for a new job after facing two pay cheque issues. Since employee engagement is a sensitive task, mistakes in their payment are highly intolerable.
Basic payroll issues from the employer side involve wrong compensation calculation in terms of hours, payroll tax miscalculation, wrong pay rate after a pay raise, etc. These issues can affect employee morale, ultimately losing them to another employer.
An efficient payroll solution from a payroll software vendor like OpportuneHR offers the following benefits for three prime segments of the payroll processing system.
1. Payroll generation
Opportune ensures a faster, on-time, and accurate payroll process. Employers can generate a pay register, publish releases and hold salaries with Opportune payroll solutions. The software also computes arrears and increments.
2. Key Payroll Functionality
Apart from regular payroll and salary disbursement features, it provides employee investment declaration, computation of loans, and variable ad hoc payment. In addition, it also provides a full and final settlement.
3. Taxation & Compliances
Taxes and compliance associated with payroll are complex and lead to errors and delays in salary disbursement. Opportune's software for payroll minimizes manual errors by automatically generating PF challans, PT & ESIC registers. It also helps to file quarterly TDS and Form 16. The system facilitates journal voucher passing to the accounting system, produces bank statements, and locks salary reports.
Benefits of OpportuneHR payroll software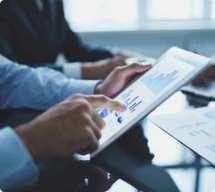 Opportune's payroll solutions are known to process 30,000 payrolls in under four hours. It can compute 30,000 TDS in one hour and 3,000 employee F & F in 28 minutes.
With this stated, the following are the benefits of the Opportune payroll software:
High reliability: Opportune payroll software is highly reliable and can handle a payroll of thousands in one go. And up to 200,000 payslips each month.
360 payroll system: The system is faster, accurate, and 100 percent compliant. It has 24 x 7 operability and offers real-time reports. The system ensures zero error and accurate compliance calculations.
User-friendly solutions: The software facilitates an employee-friendly payroll process. It also helps employees design flexi-salary structures and offers features like tax stimulator, investment declaration, monthly and annual payslips, and reimbursement claims.

Financial accuracy: The software offers a one-click payroll processing dashboard, locks payroll, and ensures compliance. It generates pay registers, bank statements, accounting JV, and non-compliance reports.
The workforce is constantly changing. If an employer fails to understand payroll trends, they can fall behind competitors and might also expose themselves to legal liabilities. Having an efficient payroll system helps employers get on board with the changing nature of payroll structures and work roles.
An efficient payroll software backed by AI technologies streamlines workflows and ensures 100 percent automation. In addition, leading companies like OpportuneHR also guarantee compliance.
Final thoughts
OpportuneHR offers payroll solutions for all types of business, from multinational organizations to small businesses. With the '15% HR Automation Principle' in action, the company offers customizations in case of bulk upload needs, and other features.
(Visited 92 times, 1 visits today)